LEDinside: 2017 Year-End Industry Reviews and Outlooks for 2018
LED Inside.com | posted:Jan.15 ,2018-9:20
In retrospect, companies had already realized the only way to earn themselves new opportunities in such a mature market is to redevelop their technologies and gear up for niche markets with higher margins. LEDinside picks five trends that drove the LED industry this year and gives a quick analysis on what they will lead the industry to in 2018.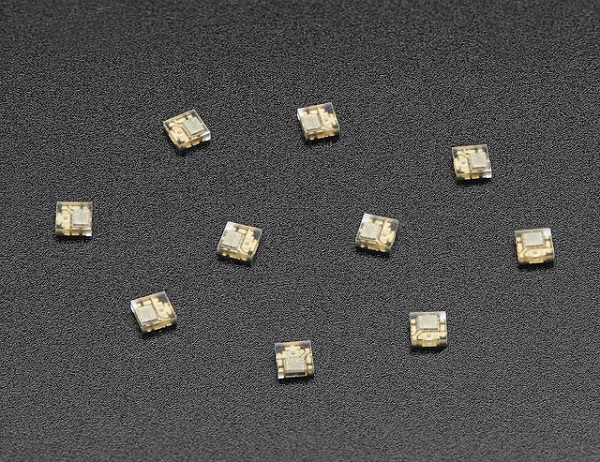 (Image: Micro LED Adafruit Industries via Flickr CC2.0)
01/ Micro LED is tantalizing, while Mini LED is more practical
In 2016, the most popular topic in the LED industry was Micro LED, and what happened in 2017? Apple Watch did not use Micro LED even though it had been long rumored to use it. Instead, the LED industry embraced Mini LED first in 2017.

For the LED industry, Mini LED stands as a new monument. Why?

As a hope to fend off OLED, Micro LED's contrast ratio and longer life span generate high anticipation, but its mass production is achieved only by a few companies. Thus, some manufacturers chose to develop Mini LED as the transition.

Mini LED is considered a transitional product before Micro LED can hit mass production, but LEDinside believes that Mini LED should be categorized as a new product. The specification of LED used for displays is moving toward smaller sizes. Mini LED is a new format between fine-pitch LED and Micro LED. If the trend of downsizing LEDs continues, Mini LED's demand will be huge.

In the current LCD and LED display markets, the largest demand is still for LED ones. In comparison, OLED cultivated quite a share in the high end market. LCD's demand will exist at least for another 3~5 years. In particular, panel makers in China continue investing in large size LCD fabs, so backlight modules' demand is still massive. That also means the demand for Mini LED backlight modules does exist.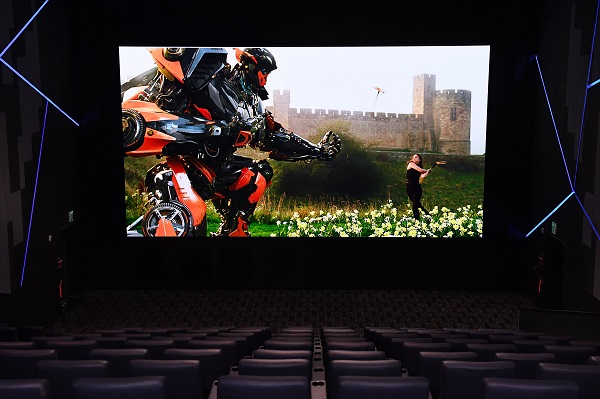 (Image: Samsung)
02/ Fine-pitch LED displays for first cinema, then TV

LED displays are used in smartphones, monitors, TVs, and movie screens. In 2017, Samsung launched the world's first LED movie screen, and installed it in the Lotte Cinema of Lotte World Tower in Korea.
LEDinside found out that this movie screen of Samsung is measured 455" diagonally and it is 1,024 cm wide and 540 cm high. It, in fact, is a p2.5 fine-pitch LED display and consists of numerous 1010 LED packages. Samsung's participation in the fine-pitch LED market means a lot to for the future. It also plans to develop products for the TV market in 2018. This move will bring new opportunities to fine-pitch LED displays in the future.
At the CES 2018 expo in Las Vegas in January 2018, Samsung will launch the first Micro LED TV. The maximum size is expected to be 150", and it anticipates its Micro LED TV will hit mass production slightly after that .
03/ iPhone X broadens the market for VCSEL

2017 is the tenth anniversary of Apple iPhone, so the tenth-anniversary model was made with some major upgrades. One of them is Face ID. Face ID is different than general smartphone's facial recognition. Via Face ID, iPhone can detect whether or not a user is fixing his eyes on the screen. The phone also features other 3D sensing capabilities.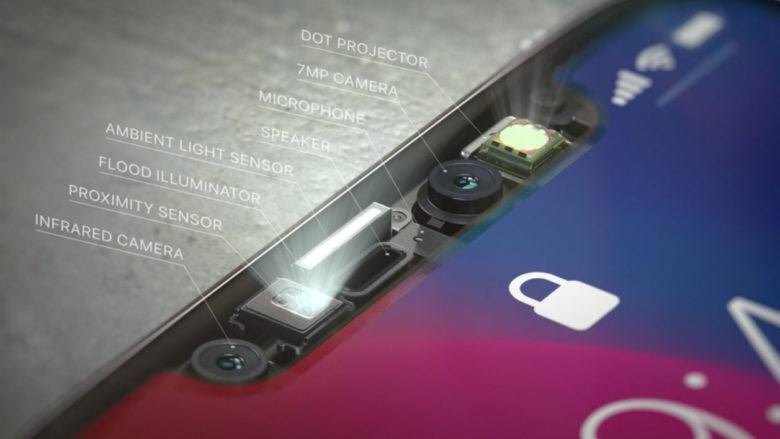 (Image: Apple)
To support the 3D sensing function, there is a structured light module, constituted by five components. One of them is VCSEL. Apple has been leading the smartphone industry, so that might lead to a rapid growth in the demand for VCSEL.

Near the end of 2017, Apple announced that it will invest USD 390 million in VCSEL array supplier Finisar. VCSEL is used in the TrueDepth camera of iPhone X. However, soon after that announcement, Finisar clarified that it wasn't an investment but an early payment for orders placed to Finisar.

Finisar's VCSEL business will grow in the future for reasons below. VCSEL is necessary for iPhone X's major 3D sensing functions, such as Face ID, Animojis, and the portrait selfie mode. Besides, VCSEL supports AirPods' near field sensing capability.

It is rumored that a new version of high-end iPad in 2018 will uses an upgraded 3D sensing module that is also able to carry out some of the iPhone X sensing features, such as Face ID.

Whatever Apple does, its competitors follow. Related supply chains will raise capacity for 3D sensing module production. In the future, VCSEL will definitely be the new driving force for the LED industry.
04/ LGD takes the OLED industry by storm with its largest lighting line
OLED lighting has been considered not price-friendly enough to the general public. It is only able to be positioned in the high-end niche market. However, there might be a change. LGD in 2017 announced that it will start the largest OLED lighting fab globally and launch an OLED lighting brand "Luflex".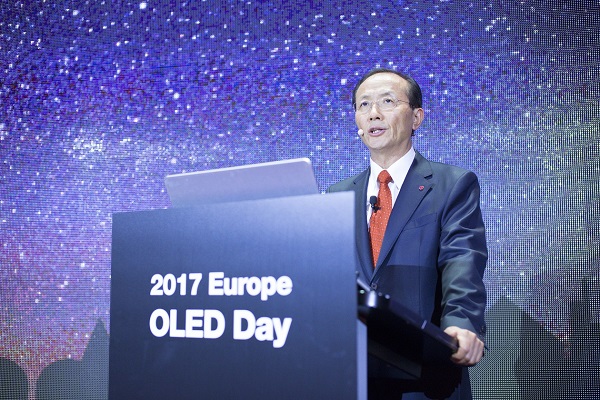 (Image: LG Display)
LGD's Gen. 5 OLED lighting Fab P5 in Gumi (1,100mm x 1,250mm) is the biggest of its kind globally. Its Gen. 2 fab (370mm x 470mm) manufacture 4K units per month. In comparison, Gen. 5 OLED lighting Fab P5 can make more than 30 times of that number per month. LGD plans for 15K units as the initial monthly production quantity. Later on, it will be steadily adding more.The yield rate will also rise. Its price competitiveness will increase and its market share will rapidly expand.

Will OLED lighting be a threat to LED? Will it stay expensive? Judging by the investment poured into OLED production, China will be the largest OLED manufacture center in the future. How much more can prices of LED lighting drop? Will OLED be able to penetrate the mid-end lighting market? It will need further observations to know.

2018 will be marked as an official start of OLED display production in China. Lots of Gen. 6 AMOLED fabs will reach mass production phases. In 2020, total capacity will rise dramatically. Will these trends above affect the LED lighting industry in a new way? The industry needs to understand those OLED technologies in order to respond to them with effective strategies.
05/ Here comes CoB-LED displays
Fine-pitch CoB LED display is not new, but why does it matter? Because Ledman Optoelectronic launched its CoB display in 2017.

There are many listed LED display companies. What makes Ledman different? Because it is the first mainstream listed firm that launches CoB LED display. In the past, only Tier 2 or 3 brands launched CoB LED displays. Mainstream listed companies felt that there are a lot of issues to overcome to manufacture CoB LED and it is hard to hit mass production.

However, in 2017, Ledman launched the third generation fine-pitch CoB LED display panel. Ledman claimed that it plans to reach mass production in 1H18. This announcement is important to the industry. Perhaps when the production of fine-pitch LED displays comes across a technical bottleneck, CoB LED displays might have a chance to stand out in the future.