Klaasen Lighting Design Partners with Gooee as IoT Changes the Way Lighting Projects Are Specified
LED Inside.com | posted:Feb.1 ,2018-17:00


International Lighting-Design company Klaasen Lighting Design (KLD), which has offices in Singapore, Perth, Shanghai and Jakarta, has entered into a partnership agreement with US based data platform provider Gooee.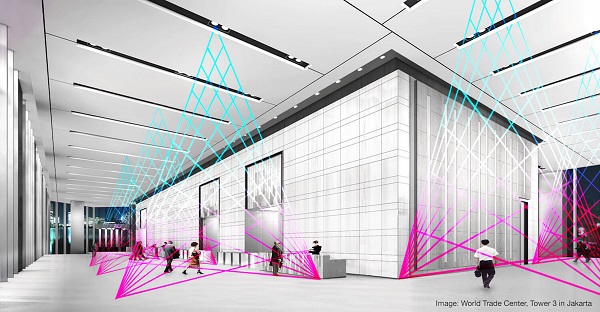 (Image: Gravity London)
KLD has built a solid international reputation in architectural lighting with a focus on premium hospitality, corporate, commercial retail and urban residential projects in the Asia Pacific region. Additional services for the entertainment lighting industry and electrical lighting design are offered in support of their projects. The need for smart, sustainable and connected lighting systems (IoT) and lighting for well-being (circadian lighting) together with new demands towards Light-as-a-Service are now motivating KLD to embrace the new lighting technologies and eco systems in their designs.
Gooee's Enterprise IoT Ecosystem is a unique 'full-stack' data & analytics platform incorporating hardware, software and cloud infrastructure that unlocks the smart buildings market at scale. Networked sensors and beacons communicate using Bluetooth Smart Mesh and are deployed via Lighting-as-a-Host, capturing the '4 Dimensions of Building Activity Data' - People, Product, Place and Time. This 'Data Brain' drives application-enabling intelligence for developers, building-occupiers, property owners and managers.
Martin Klaasen, CEO and founder of KLD says: "We are excited to partner with Gooee, in a rapidly changing industry, a luminaire that is acting as a host, will have many additional functions beyond illuminating a space. This requires a whole new design-approach for specifiers and lighting designers. We value the flexibility the Gooee IoT platform offers us and our clients, it is the ultimate lighting-ecosystem allowing the designers to provide independent professional lighting solutions."
Jan Kemeling, Chief Commercial Officer of Gooee mentions: "KLD is taking a leading position in creating a new lighting-design approach that considers and plans its designs around the device-integration in to Gooee's data platform. KLD appreciates that a design project for lighting will now involve many new aspects which need to be taken in to consideration. While the illumination of the space remains key," he explains, "occupiers of the space might now also need sensors or beacons or other connected technologies, which might have an influence on the layout and location of these multi-purpose devices. Illuminating these spaces will be just one function of the device. The role of the lighting designer will therefore be redefined to include the data platform options while making sure that the integrity, quality and standard compliance of the lighting design is upheld. Both Gooee and KLD are acknowledging the need for the lighting designer's role to be redefined."